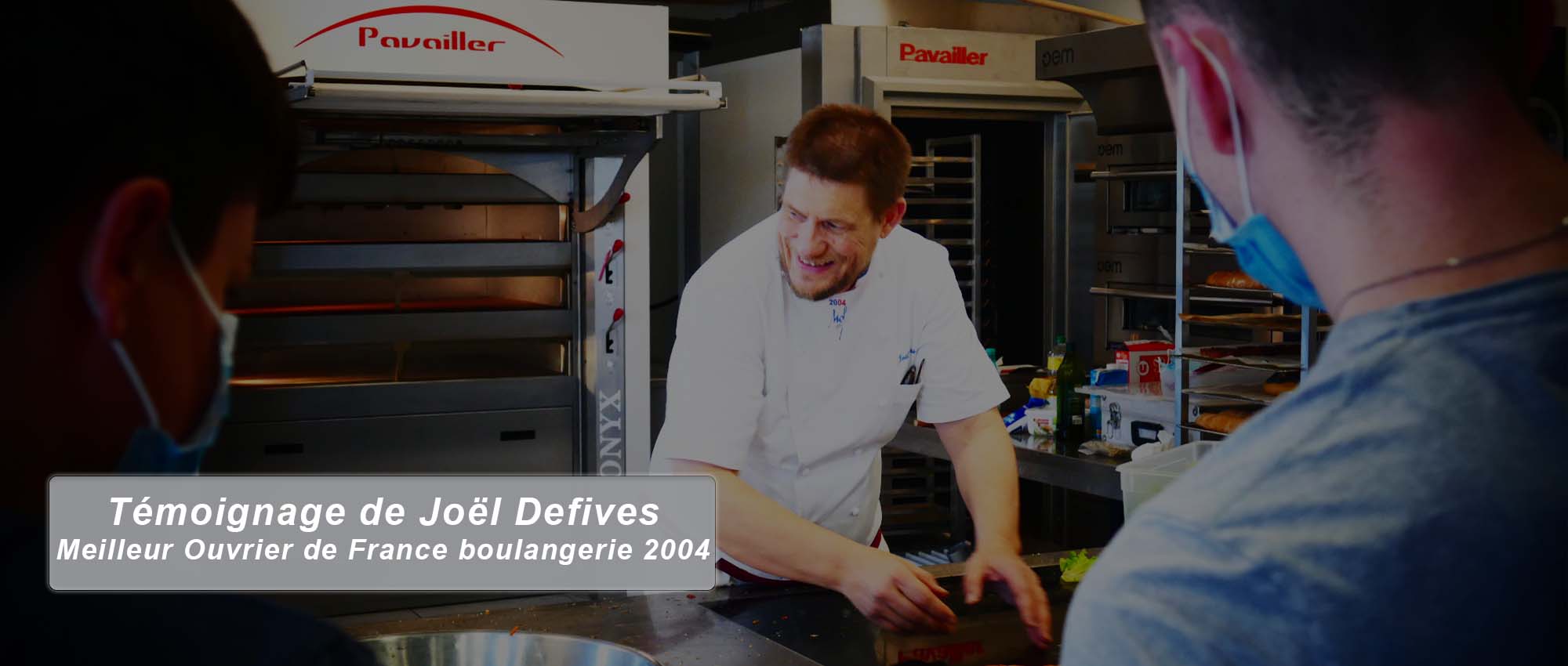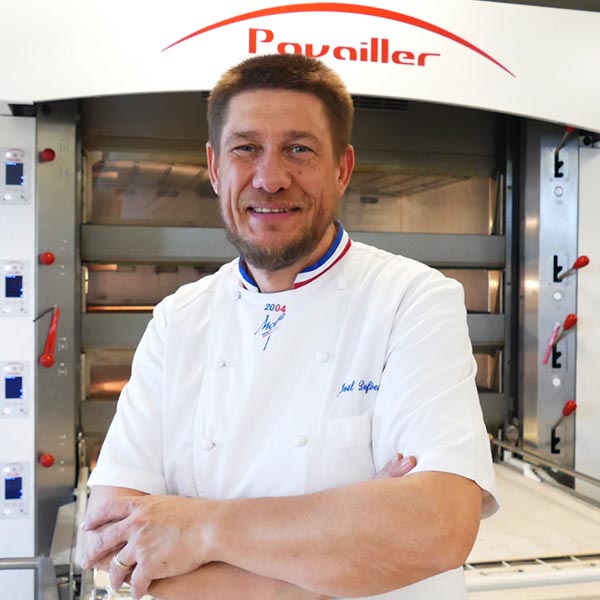 I came from a classical background in bakery, with a CAP in apprenticeship. Back from my military service, I wanted to know a little more, and did a training in pastry making, and a master's degree. After a tour of France with the Compagnons, I chose to set up a bakery in the west of France for 10 years. But an allergy to flour made me change direction: I went into catering, passing a CAP and a Brevet de maîtrise in catering. Afterwards, I specialized in training, until I met Thierry Marx. After many exchanges, we started a beautiful collaboration, by opening bakery-snacking in Paris. 3 bakeries later, we are still partners. I participate in the research and development with Thierry Marx, and I opened my training structure named JD pains. I almost forgot, I was also elected "Meilleur Ouvrier de France Boulanger" in 2004.
What do you think of the Pavailler Solution laboratory at our production site in Valence, where you have just completed a snacking course?
The lab is just great. It's both a business set-up and a laboratory that could be described as a research and development and presentation area for your equipment. The small bar at the entrance, arranged in the Anglo-Saxon style, is very appreciable to welcome the trainees and make them feel comfortable. The equipment is for me no longer to prove, with CFI, Bertrand Puma and Pavailler. But even if we know the equipment, it's always nice to have a place like this. For the artisans, it is really a great advantage, to improve, to learn new methods, but also to get together.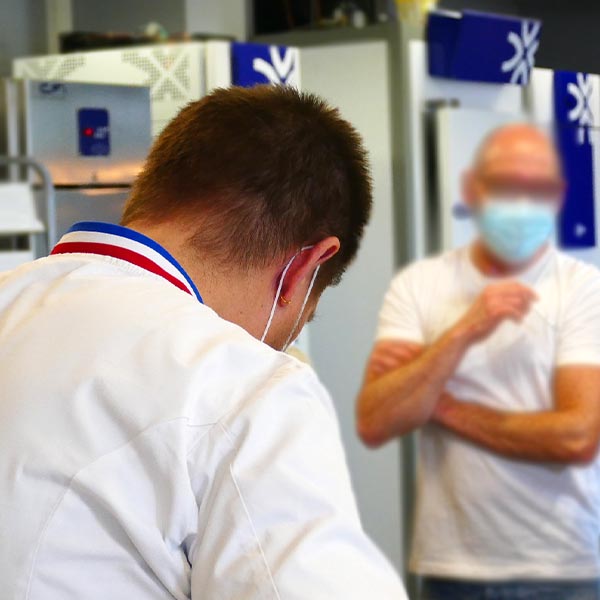 Have you ever had to deal with the company's after-sales service?
No because it is material that does not break down ahah! Joking aside, I don't remember, doubt it for a while yes, but it must have gone very well because I don't have a bad memory of it.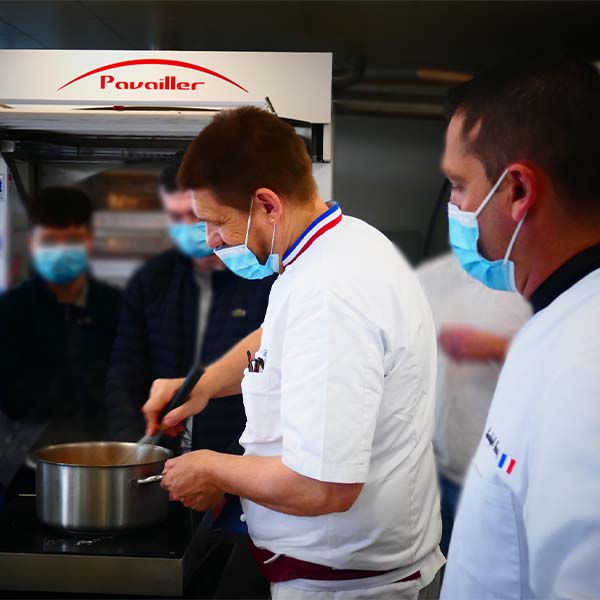 Do you think it is possible to make a complete bakery with Pavailler Solution equipment?
Yes, that's right! The grouping of Bertrand-Puma for dough processing, CFI for refrigeration and Pavailler for baking allows us to have a real complementarity. If I had to describe it in one word, I would say it is truly complementary. And what is great, as you said, is that they are 3 different brands specialized in their field, unlike other manufacturers being more generalist. I find the equipment easy to use, the timers are very recognizable, as are the starters. It's not too technological for a artisan, it's efficient.