The creation of a pizzeria, or a fast food space in your bakery, requires an adapted organization in order not to disperse during the strong time of the midday, or the evening.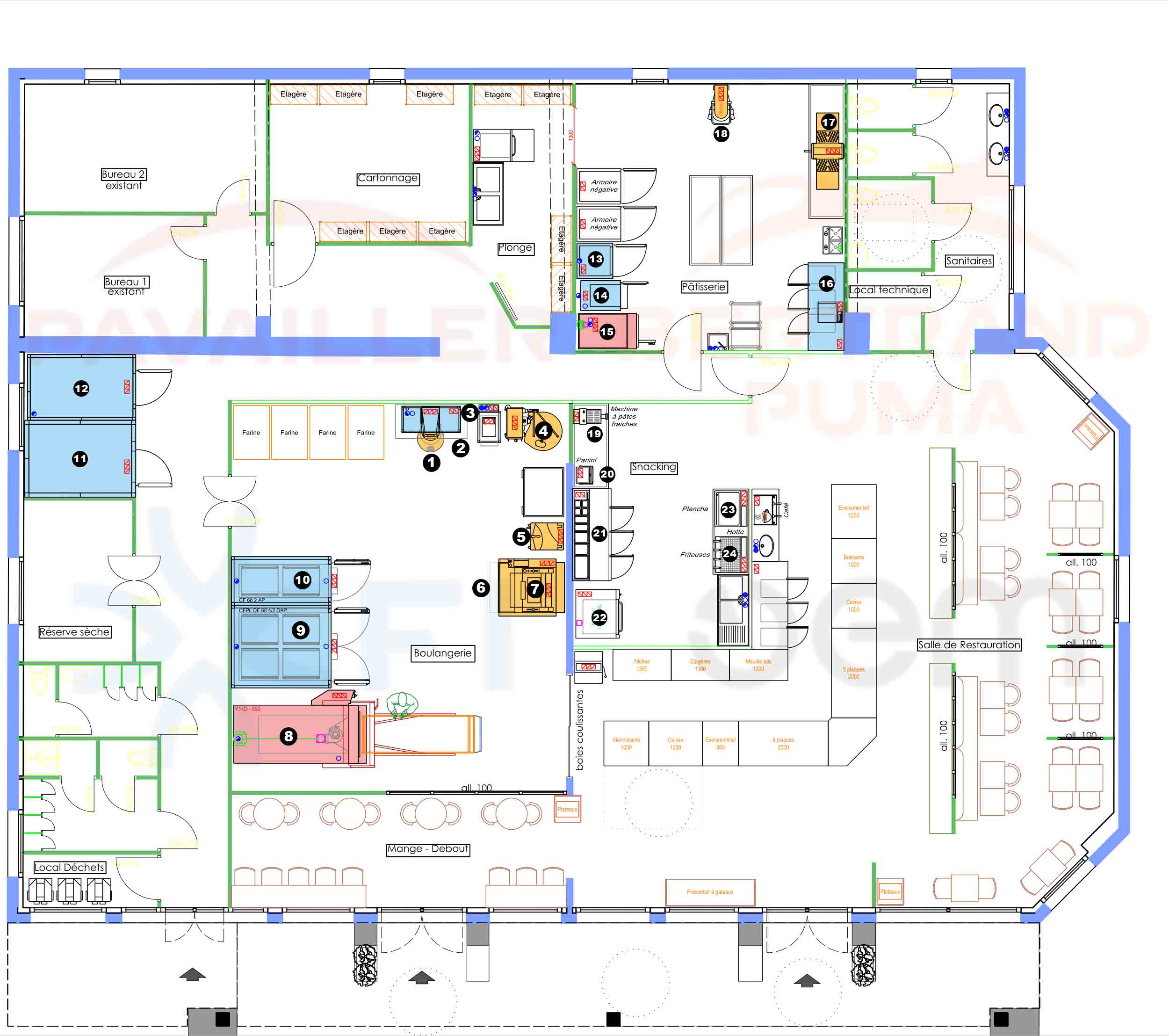 You wish to propose a real offer of fast food, diversified, in your bakery pastry shop? Pizza, Hamburger, Pasta, plancha, find a complete implementation idea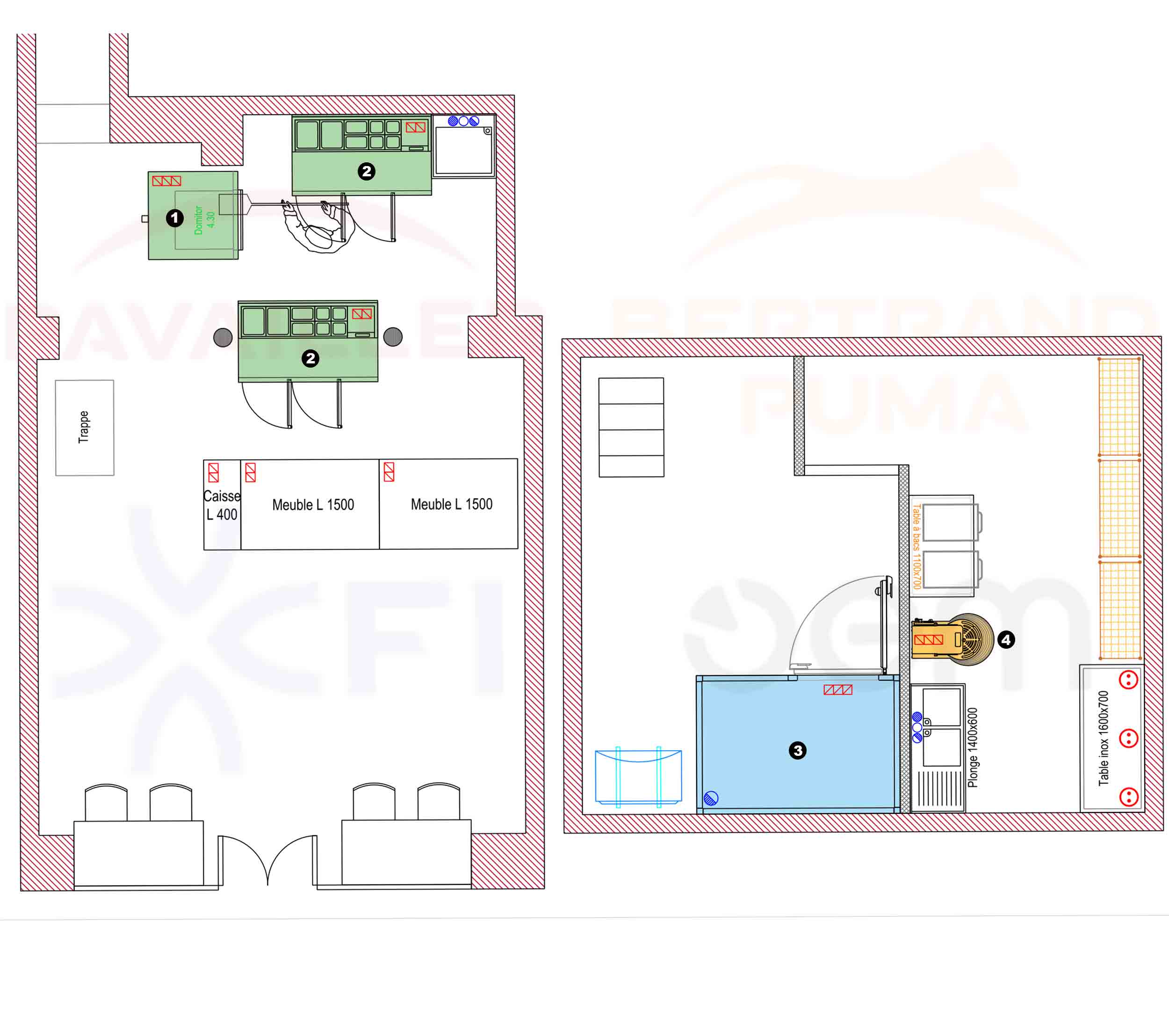 Discover a specialized implementation for a pizzeria project, with OEM products, pizza specialist.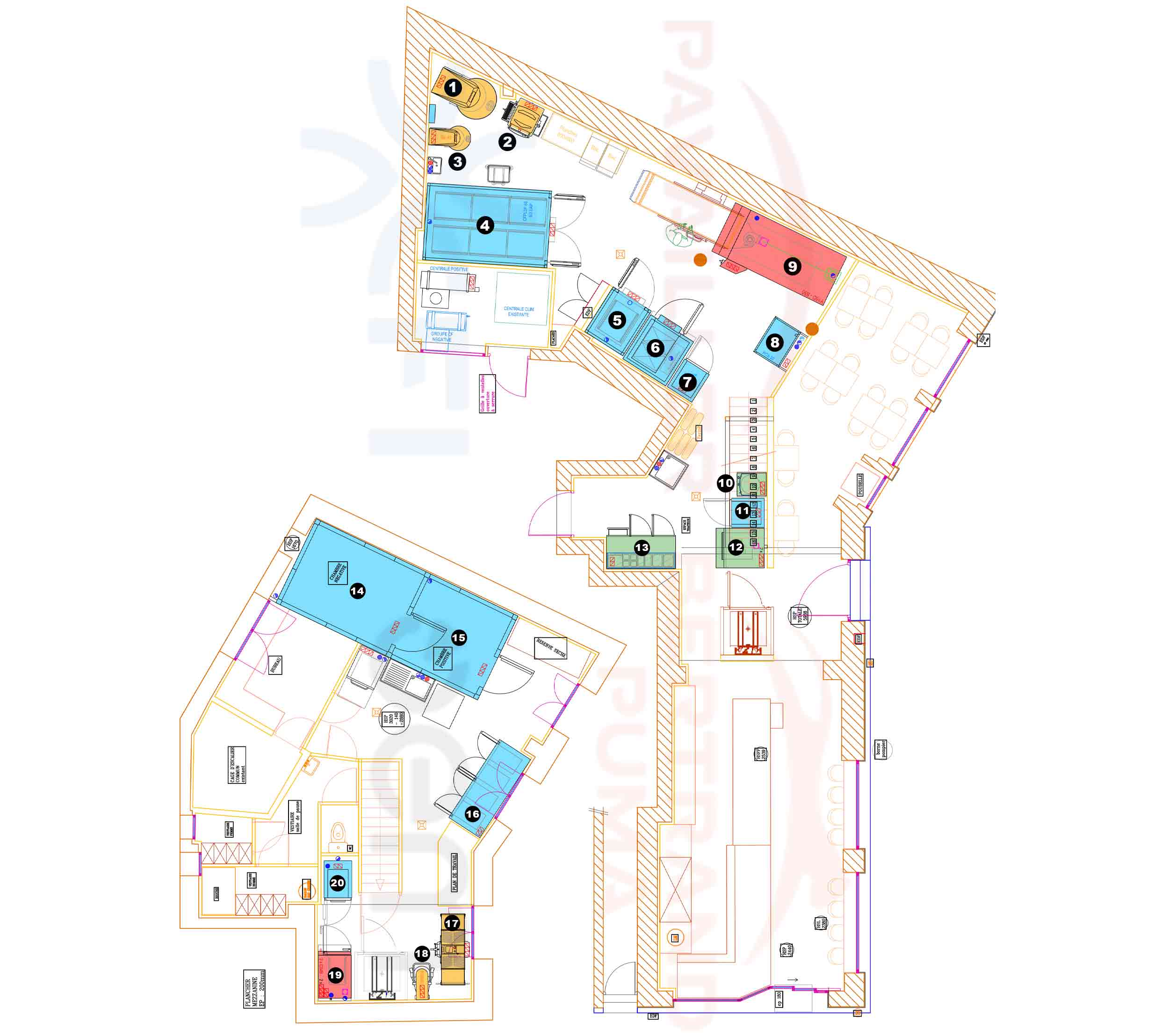 Discover a space dedicated to pizza in a bakery and pastry shop on two floors.

Respond
to the bakery configurator

Meet
with your advisor

Follow
your project

Share
your experience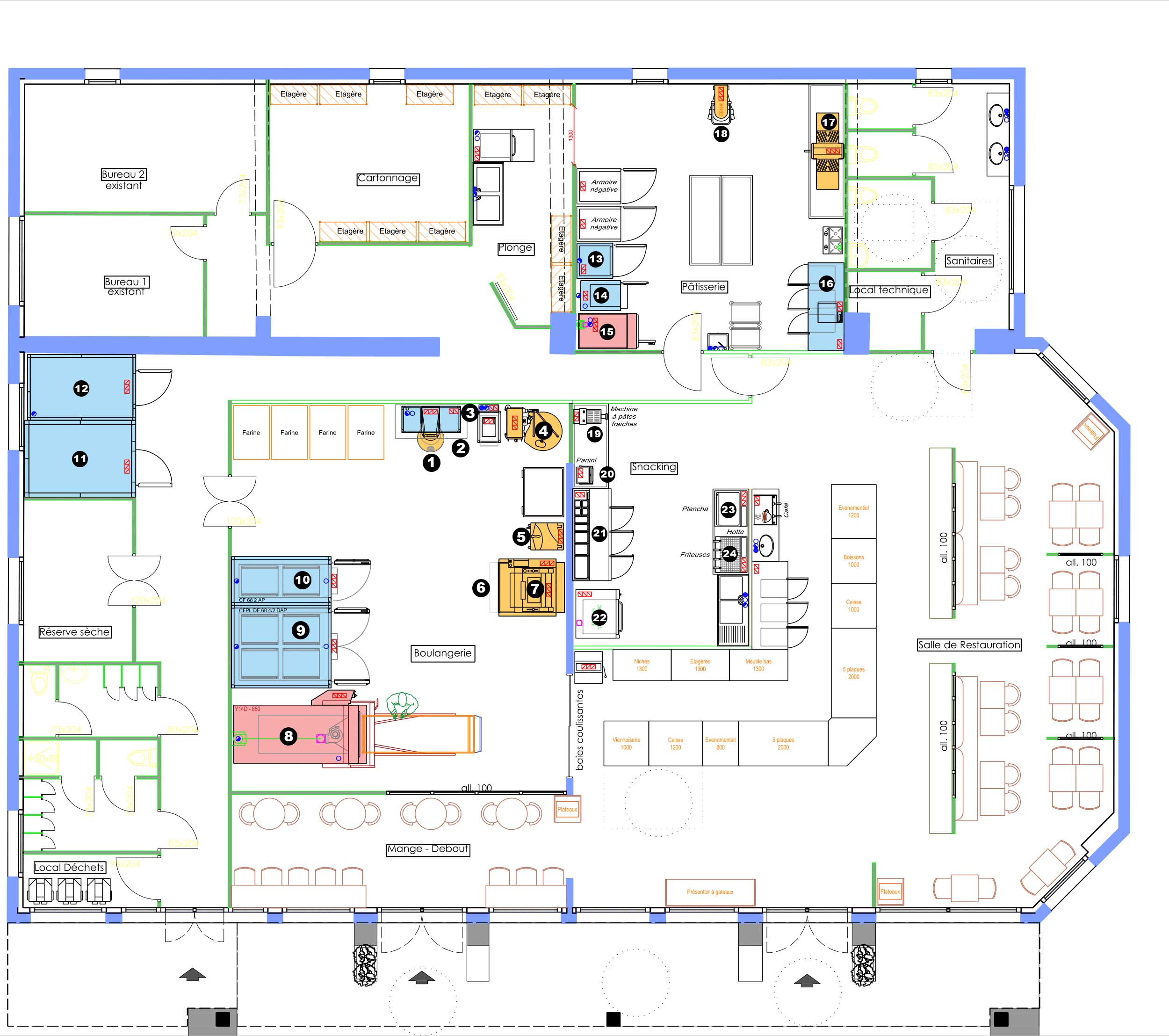 Click on the image to zoom
A snack/pizza corner worthy of all take-out restaurants
The idea of offering fast food as a complement to the bakery-pastry part of the business is becoming more and more popular. But offering a diversified range of products, while being practical to use, is not always easy. In this implementation, the snacking corner is just behind the store. Thanks to our trading offer, we can provide you with the best equipment on the market, in addition to Pavailler, CFI and Bertrand-Puma for your bakery and pastry section. Whether it is a dough machine, a panini grill, a plancha, a deep fryer, or equipment specialized in OEM pizzas, we can provide you, always having only one interlocutor, these equipments, while respecting the step forward, thanks to the expertise of our designer.
Click to discover the equipment present in this implementation
In a pizzeria, it is necessary to have equipment specialized in pizza, but also brands specialized in cold and dough processing. Always with Pavailler Solution as the only interlocutor, our designer positions the differents equipments ergonomically. The laboratory for making pizza dough is far from the heat of the ovens and the store, so that it can be prepared in complete tranquillity. The pizza refrigerated worktable is next to the Domitor OEM oven, in order to put in the oven easily and quickly, avoiding any loss of time.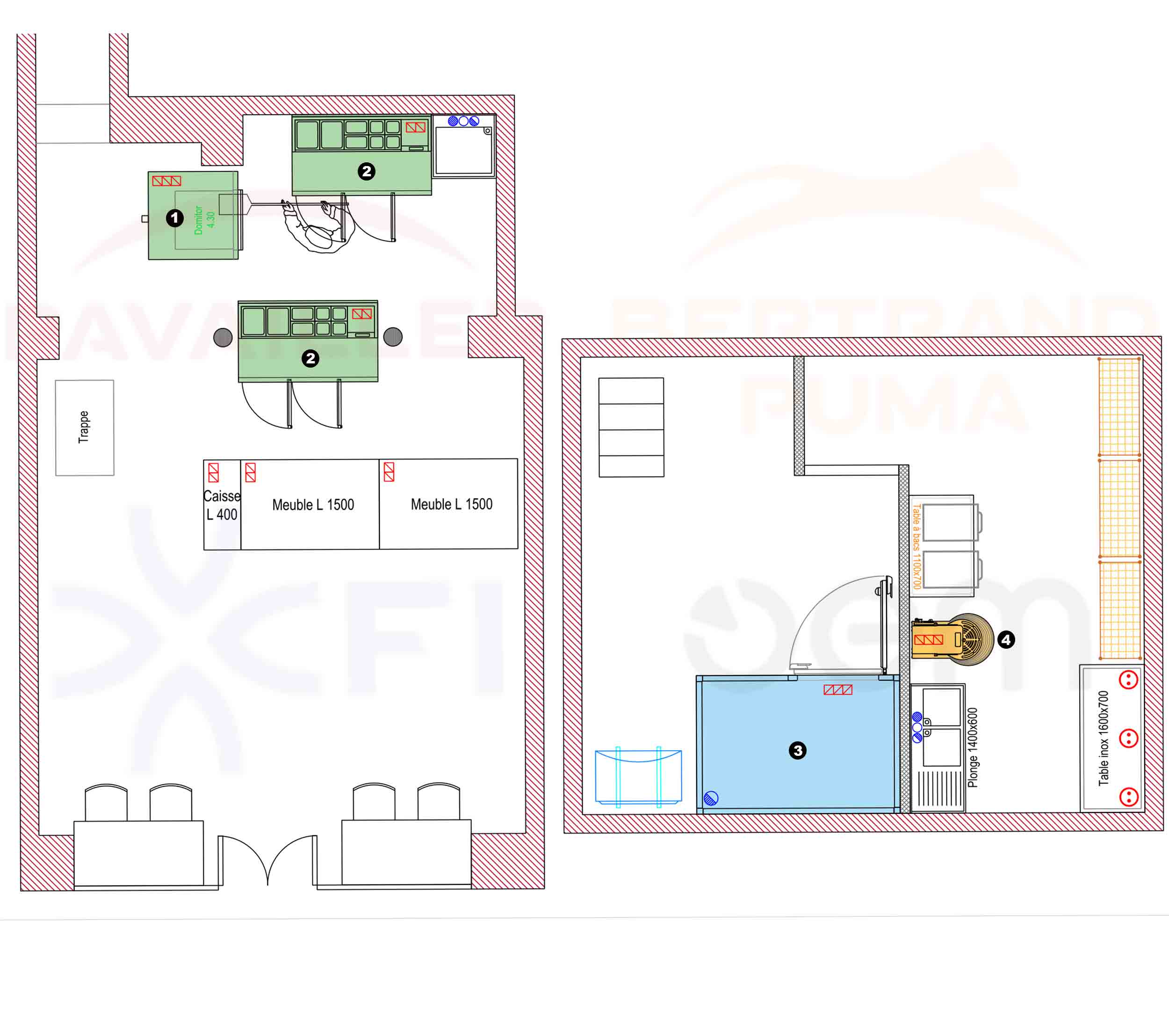 Click on the image to zoom
Click to discover the equipment present in this bakery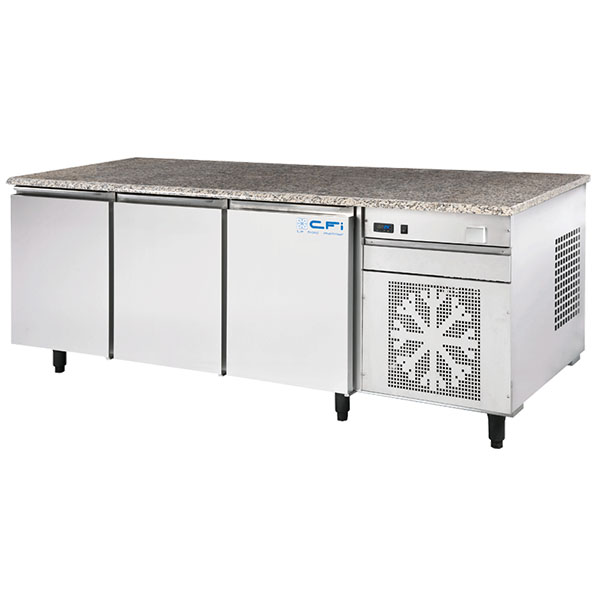 2. Refrigerated worktables to garnish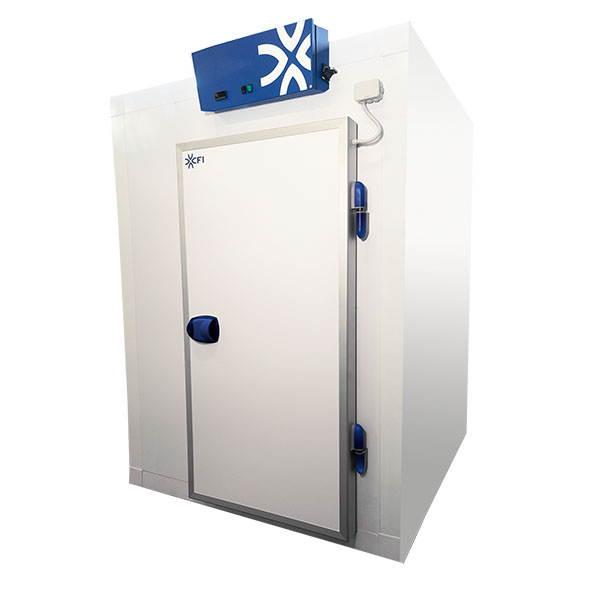 3. Positive conservation chambers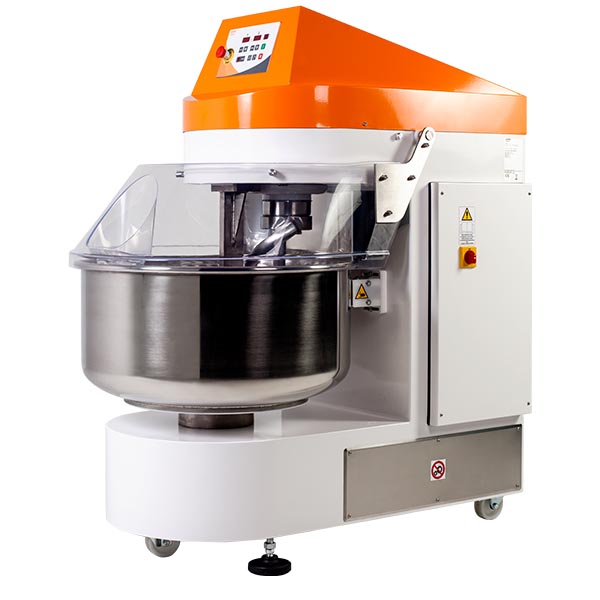 4. Spiral mixers with fixed head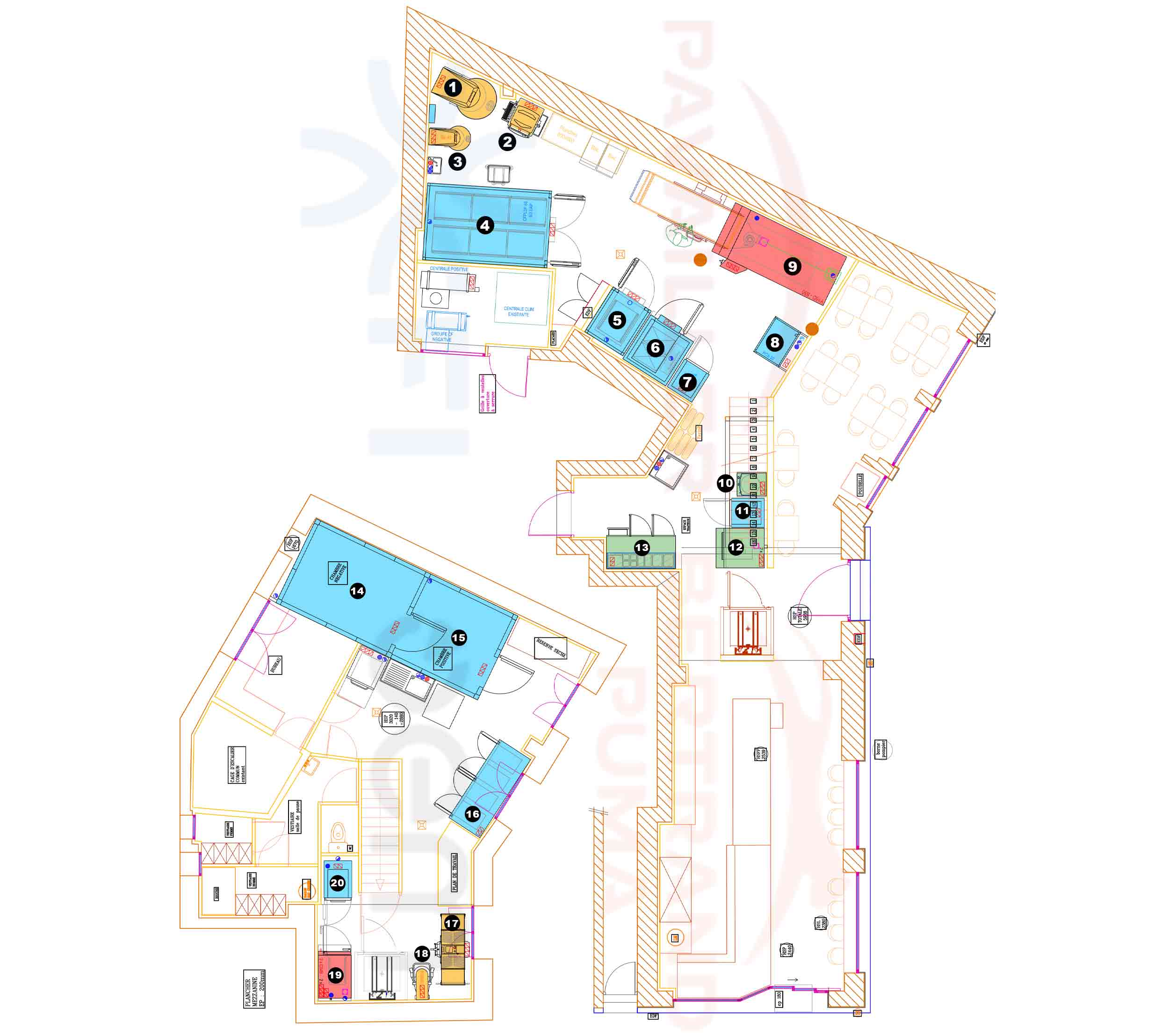 Click on the image to zoom
The pizza area is positioned directly next to the dining room so that the smell of your delicious pizzas is diffused throughout the room. In order to have an efficient forward motion, we have installed successively a pizza press to shape your pizzas, refrigerated worktables to garnish them and a compact Domitor oven to obtain a homogeneous and crispy baking. The OEM oven is placed just in front of the refrigerated worktables, to facilitate the loading of the pizzas. Finally, a positive conservation chambers allows to keep all your ingredients. This laboratory allows us to offer bread, pastries and pizza. The layout has been thought to be easy to use, and to be able to supply the store without any problem.
Click to discover the equipment in the snacking area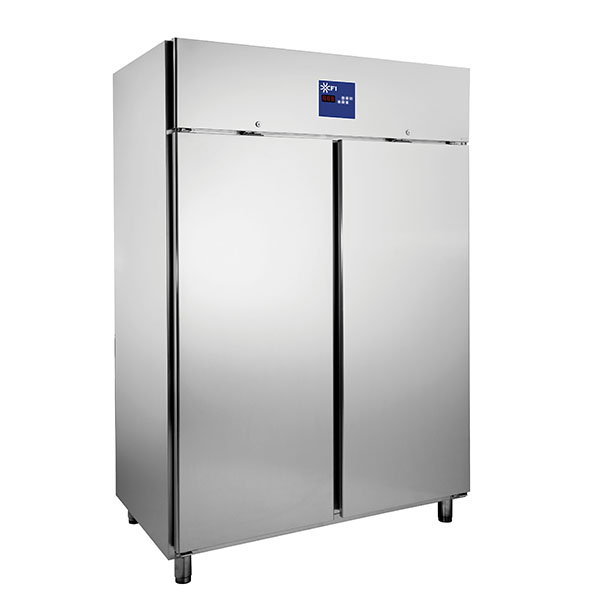 11. Positive conservation Cabinets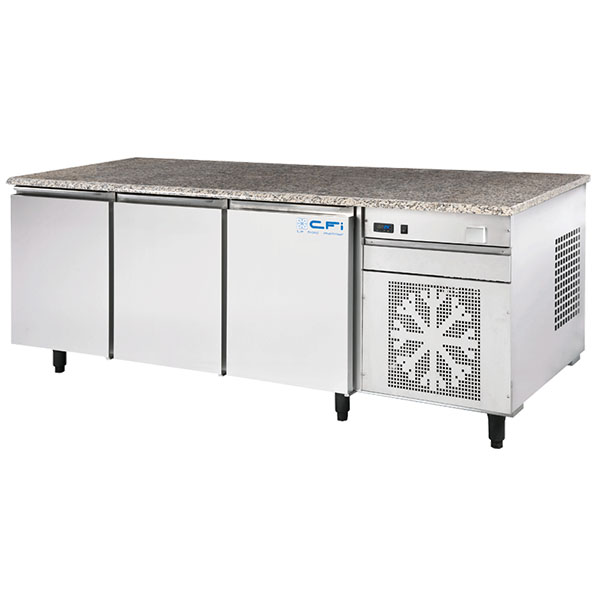 13. Refrigerated worktables to garnish
Discover our other implementations