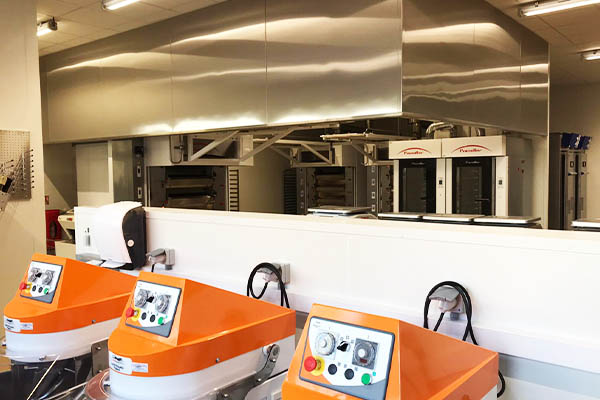 Pavailler solution is an expert in bakery layout. This service allows us to arrange your bakery, according to your expectations, while optimizing the space and respecting your work. Our priority is to set up an efficient, manageable and practical bakery during the implementation of your various processes. 
Our first mission is to understand your needs regarding the creation of your bakery. It is above all your project. We listen to you, personalize our offers, and adapt as much as possible to your desires.
Our specialists evaluate the various technical aspects to be put in place to prepare the site and for a good use of your bakery: energy spent, electricity, water and gas supply, everything is thought of!
We make sure that the layout of the bakery respects the order of your preparations, and your requests. The bakery must be practical, and allow you to work efficiently. The diversity of our products associated with the expertise of our employees allow us to realize beautiful projects!
"When I design a bakery, I try to lay it out as if it were my own, to make it as efficient and practical as possible."
Rémi, layout designer at Pavailler Solution
Our locations by profession
We know that the establishment of a bakery is an important step for the baker. It is the culmination of his project and his work. This is why we put all our know-how at your disposal in order to meet all your needs. Specialists while remaining versatile, we can also ensure the implementation of a laboratory exclusively for bakers, as well as mix the different sectors and realize a complete laboratory, with a snacking, pizza, pastry, bakery part, while taking care to optimize the cost of the creation of your bakery. Find our examples of implantations below.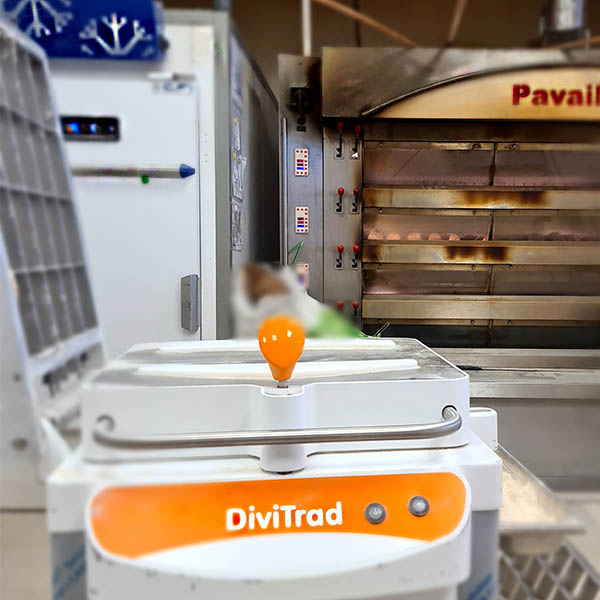 Discover our bakery laboratory creations, in different locations, and our expertise.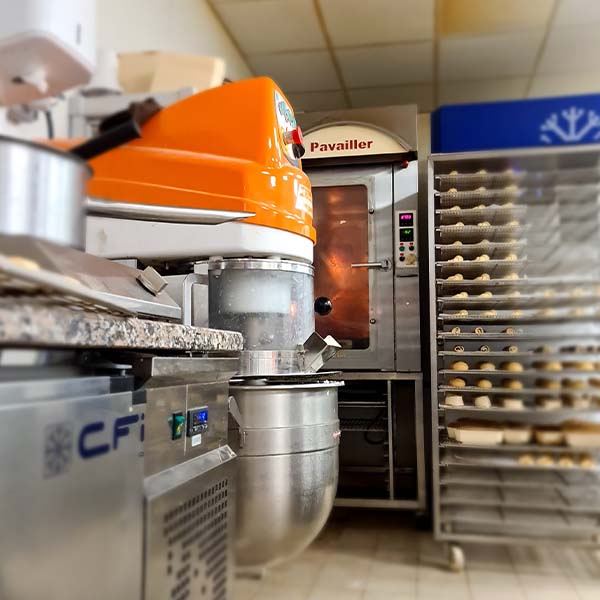 Baking labs vary depending on your project. We have selected 3 examples to give you some ideas.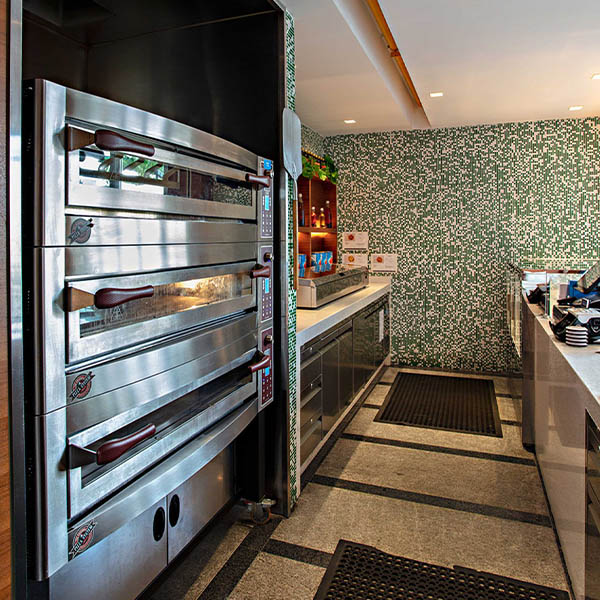 Pizza snacking has become very important in a bakery. We present you different architectures, in small or large spaces. The choice is yours!
The creation of a bakery chain requires a particular expertise. We put all our know-how, accumulated for almost 80 years, to work to meet all requests, technical or conceptual.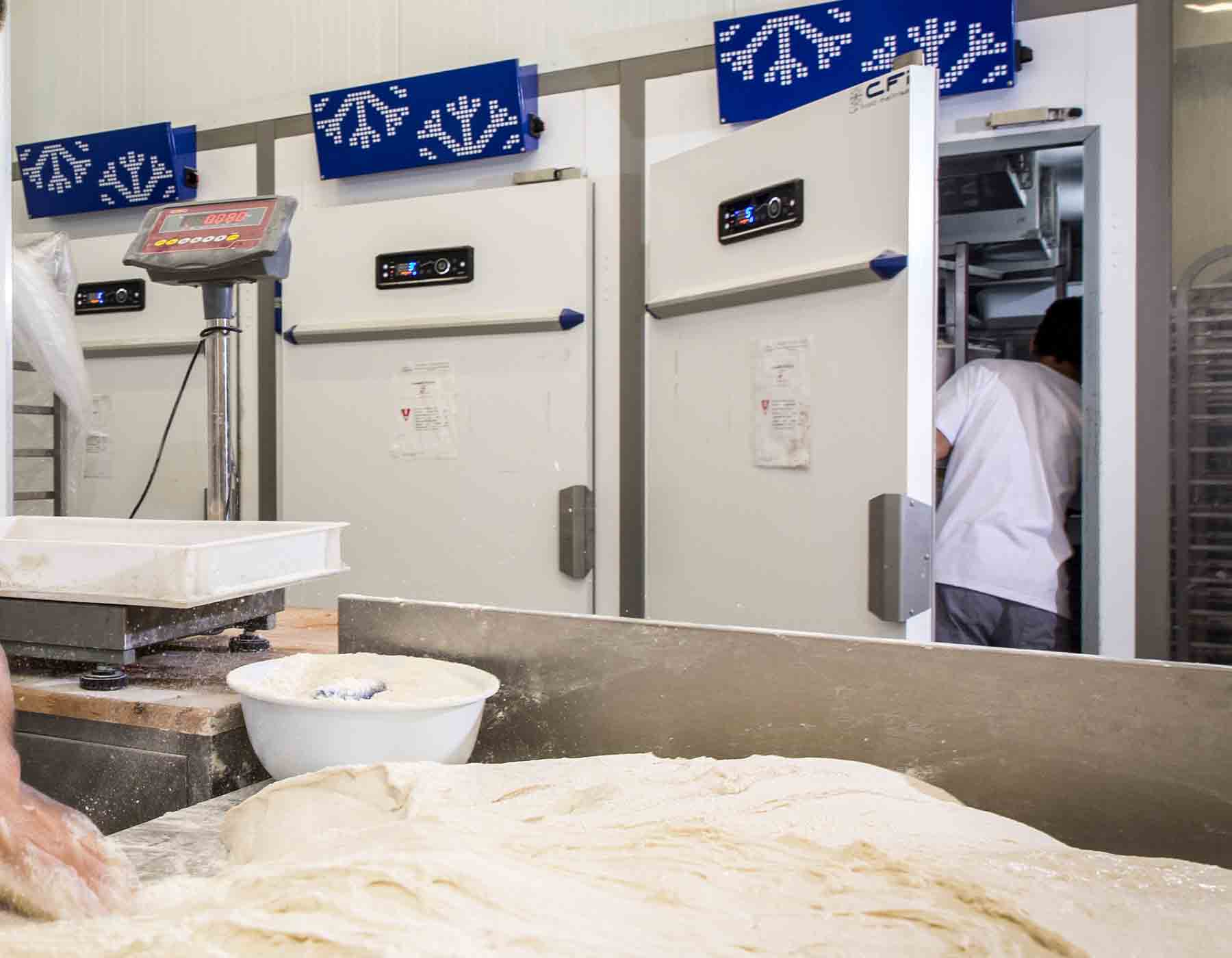 Pavailler Solution is able to answer your requests of implantations, by respecting the various standards of hygiene and sanitary rule. Discover our know-how with the implementation of a semi-industrial bakery, and the testimony of Pain et Partage.
Discover our other services