We have acquired a know-how for more than 70 years with French bakers and pastry cooks. We have become experts in setting up bakeries and we can provide you with full support in creating a bakery chain and setting up your project, whether it is an innovative concept or the continuation of one of your projects. 
200
Creation of new bakeries per year
35
Technical stations in France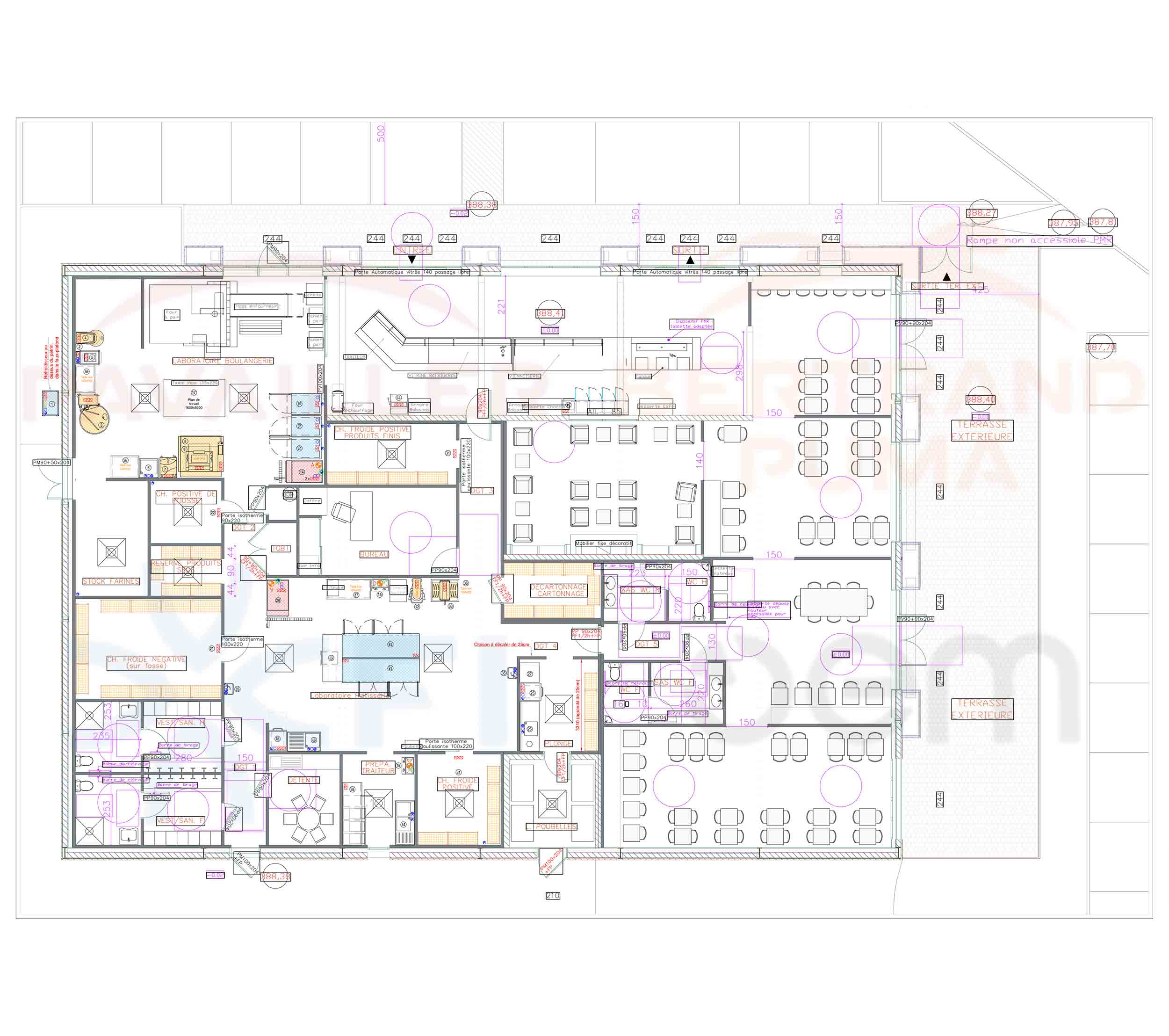 La boulangerie feuillette is a concept gathering a bakery and pastry shop part, as well as a catering part, dedicated to fast food. Having a real artisanal know-how, we accompanied them in the creation of their bakery chain, by realizing in particular the implementation. The bakery laboratory contains a Divitrad with the Euro 2000 moulder. It is very pleasant to move forward, and circulation is easy between the equipment, such as the exit from the retarder proofing chamber in order to load directly into the ventilated oven. The pastry laboratory is complete, with large negative and positive chambers for storing pastries or pastries. Finally, a positive conservation chambers reserved for finished products has been positioned near the store to allow the saleswomen to easily supply the window.
Contact with the Pavailler Solution team
Research and development with Feuillette's technical department
Concept refinement
Opening of the first bakery
Continuous improvement of the concept and implementation with Feuillette teams
Adjustment, finishing
Concept Feuillette finished
"Nous mettons tout notre savoir-faire technique et commercial à votre disposition pour votre réseau de boulangerie."
Tristan Ragain,
Sales Director France

Discover our other implementations.