When creating a bakery, we take great care to propose an ergonomic design that meets your desires, while respecting the forward motion and ease of execution of your work. Discover with us some implementations that we realized.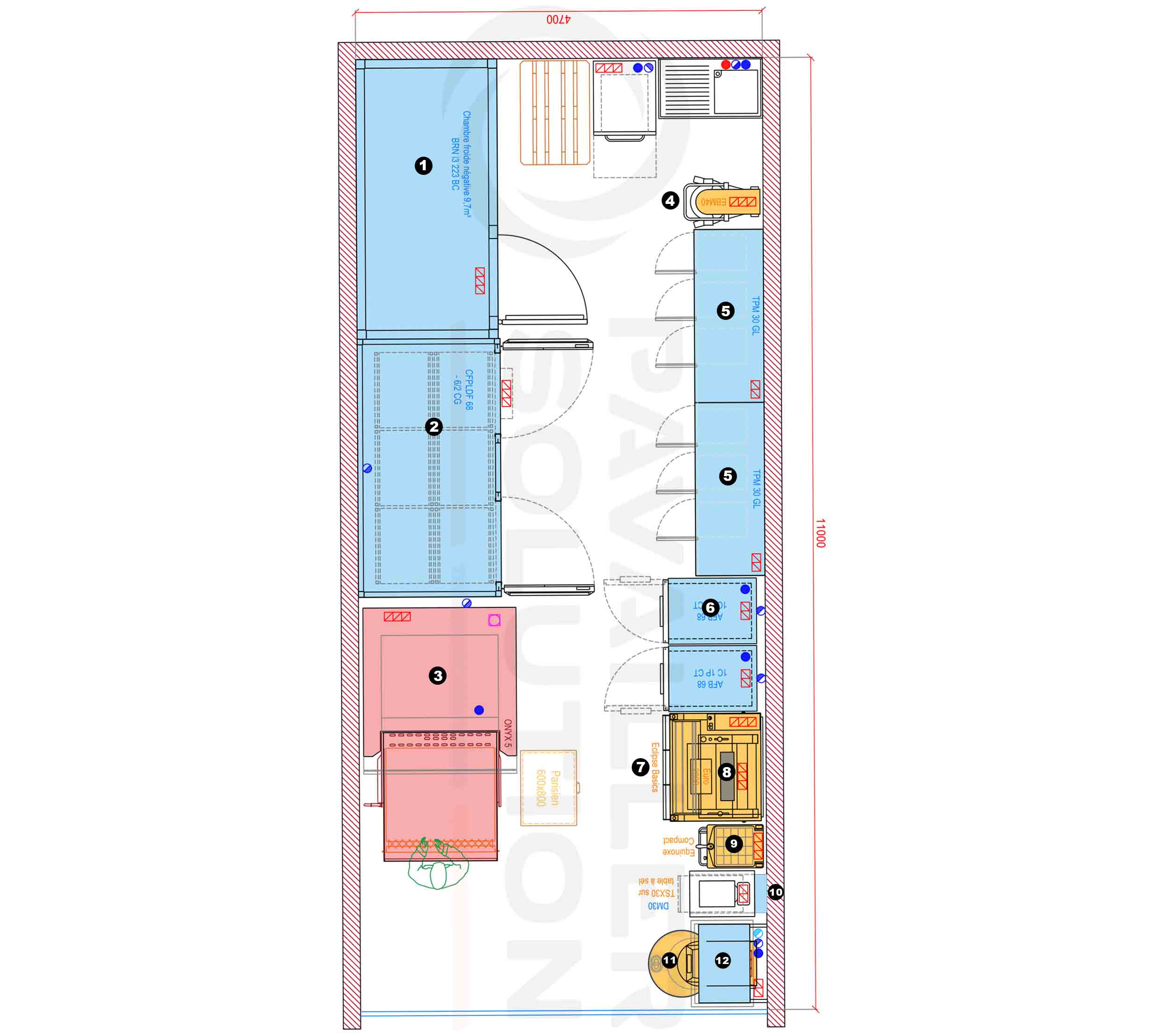 Discover an establishment of artisanal bakery allowing to realize a big variety of products !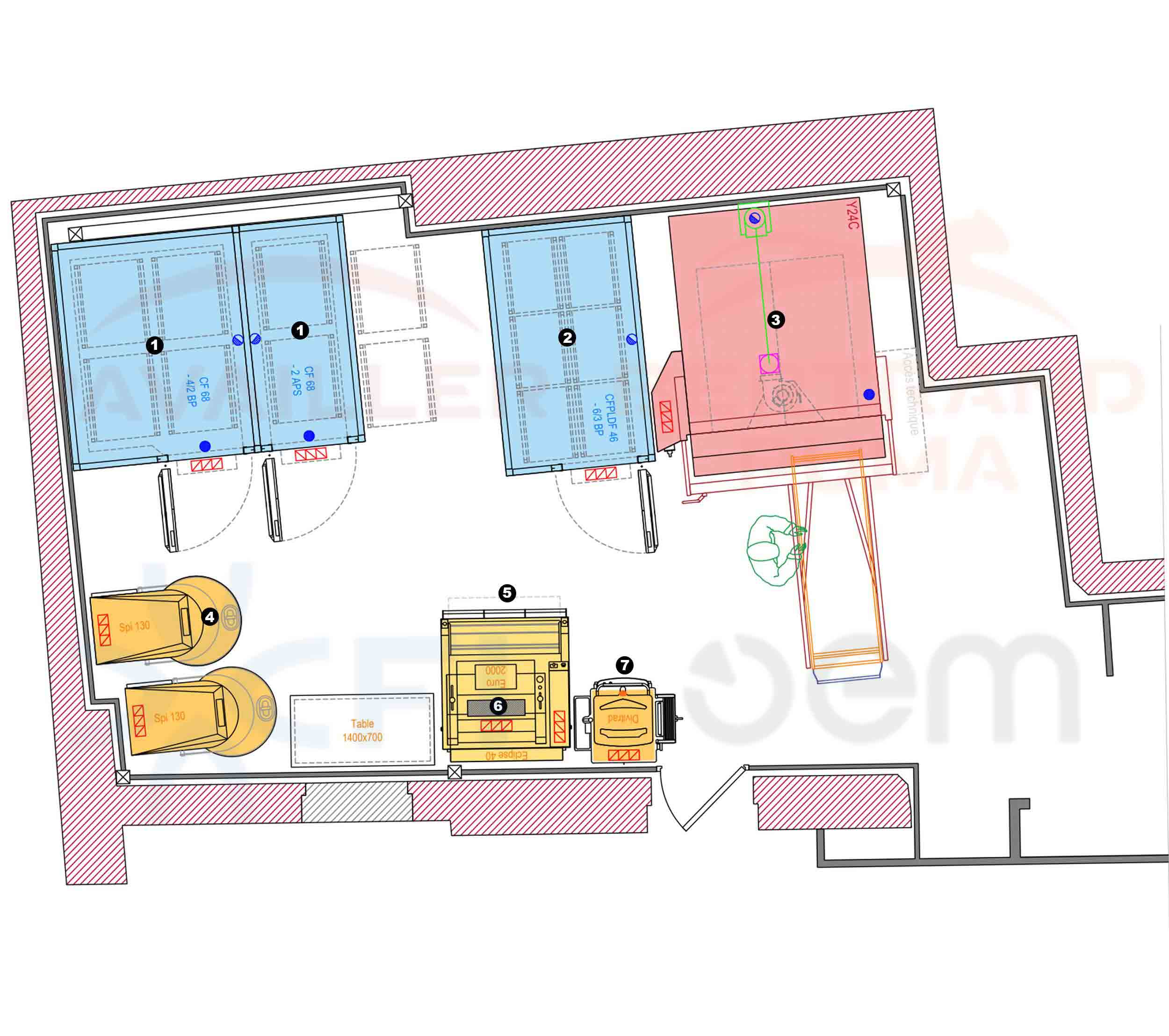 Do you have a narrow or angled bakery space? Our know-how allows us to offer you an adequate solution, whatever your space!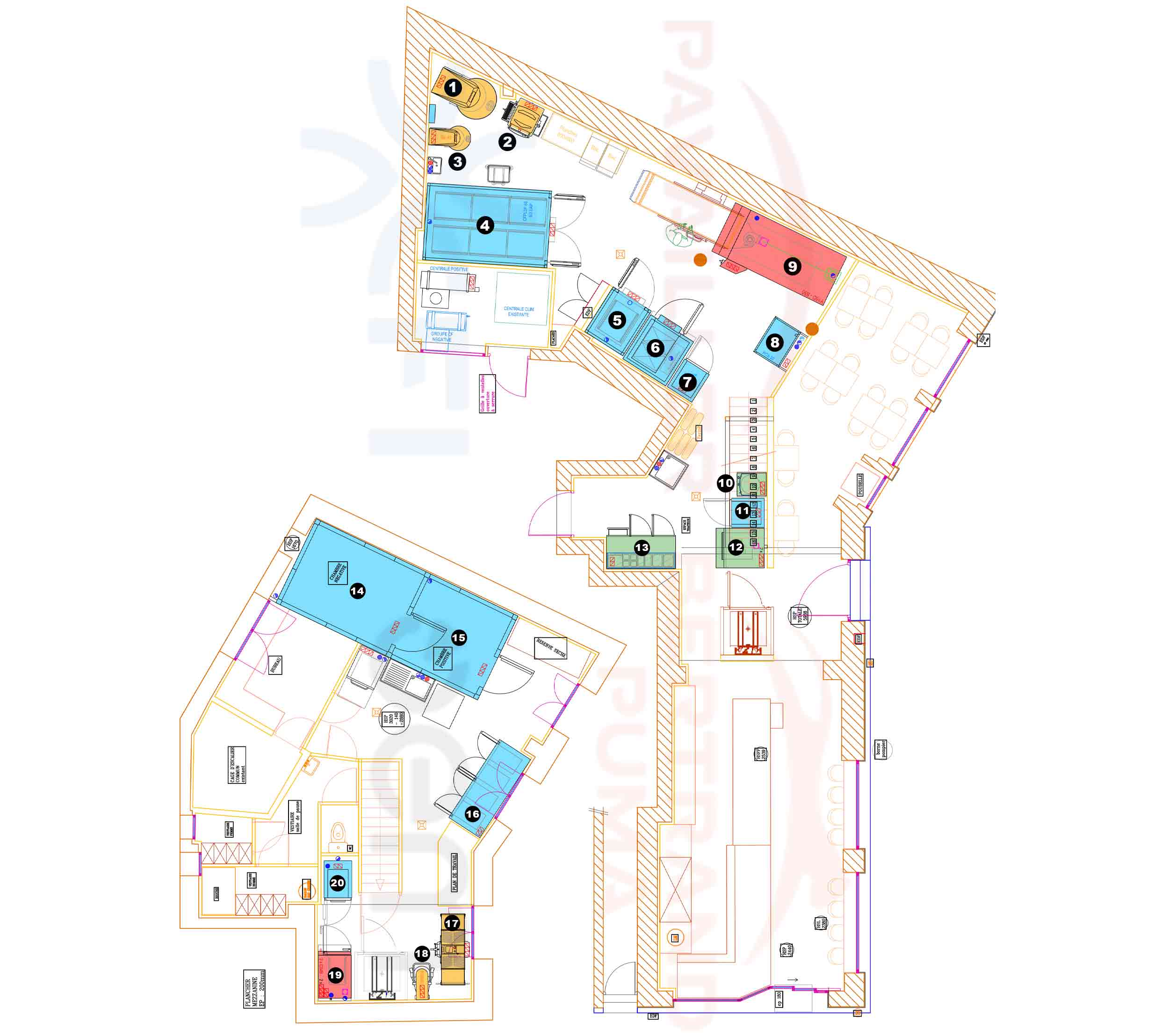 You wish to have a bakery-pastry shop offering also snacking pizza? 2 floors, with dining room, or not, discover a possible implementation!



Respond
to the bakery configurator

Meet
with your advisor

Follow
your project

Share
your experience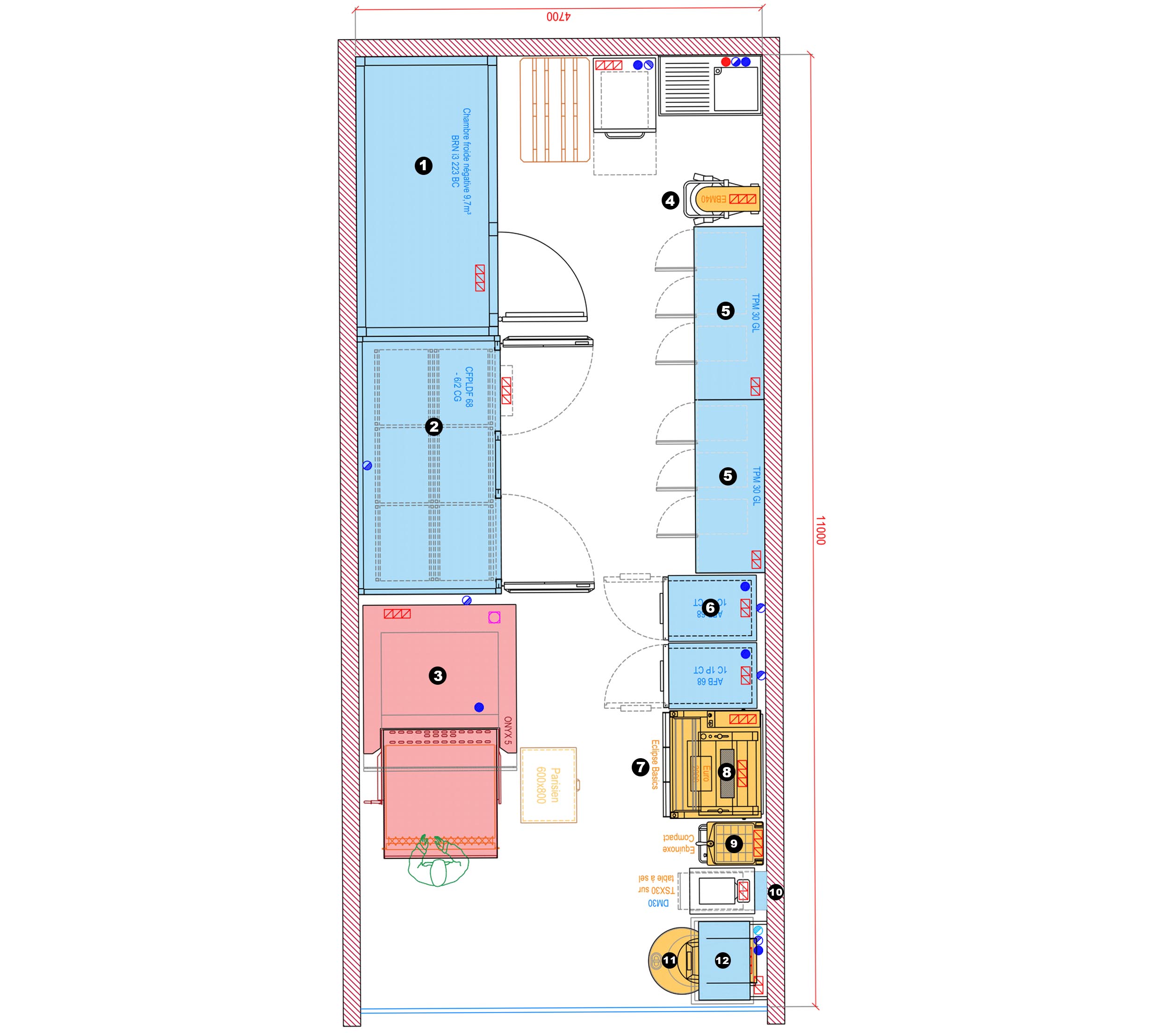 Click on the image to zoom
When creating this project, we made sure to provide all the professional baking equipment needed for a home bakery. In order for the baker to have the most freedom, 2 types of proofing equipment were installed: a controlled proofing cabinet and a slow proofing chamber. It was also necessary to insert a negative chamber, and not to forget a flour storage space. Finally, the refrigerated worktable allows for positive cold storage, and a place to put these bins. The variations are possible for the bakery machines, and it could even evolve by making a small pastry/viennoiserie corner.
Click to discover the equipment present in this bakery

A twisted local is not a lost bakery !
We have acquired the necessary experience to adapt to all your spaces. A few corners or narrow passages will certainly not stop us. When creating this bakery, we made sure to respect the forward motion, and leave room for the carts to circulate freely. The baker can choose to work with the Divitrad-slow proofer process, or the more traditional side with the intermediate proofer. Everything is in place to ensure that his artisanal products are good and easy to make!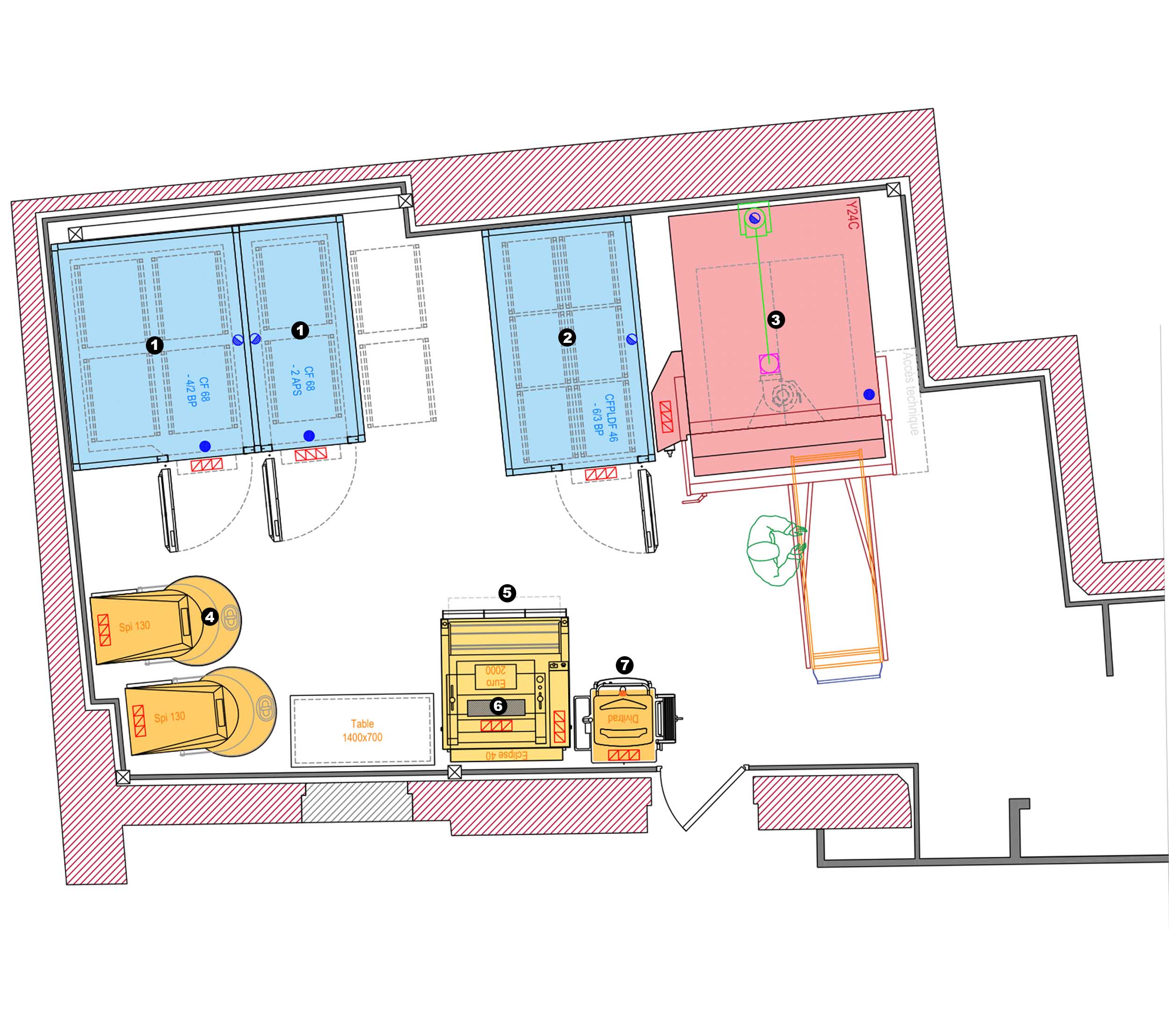 Click on the image to zoom
Click to discover the equipment present in this bakery
5. Intermediate proofers Eclipse
6. Oblique Moulders Euro 2000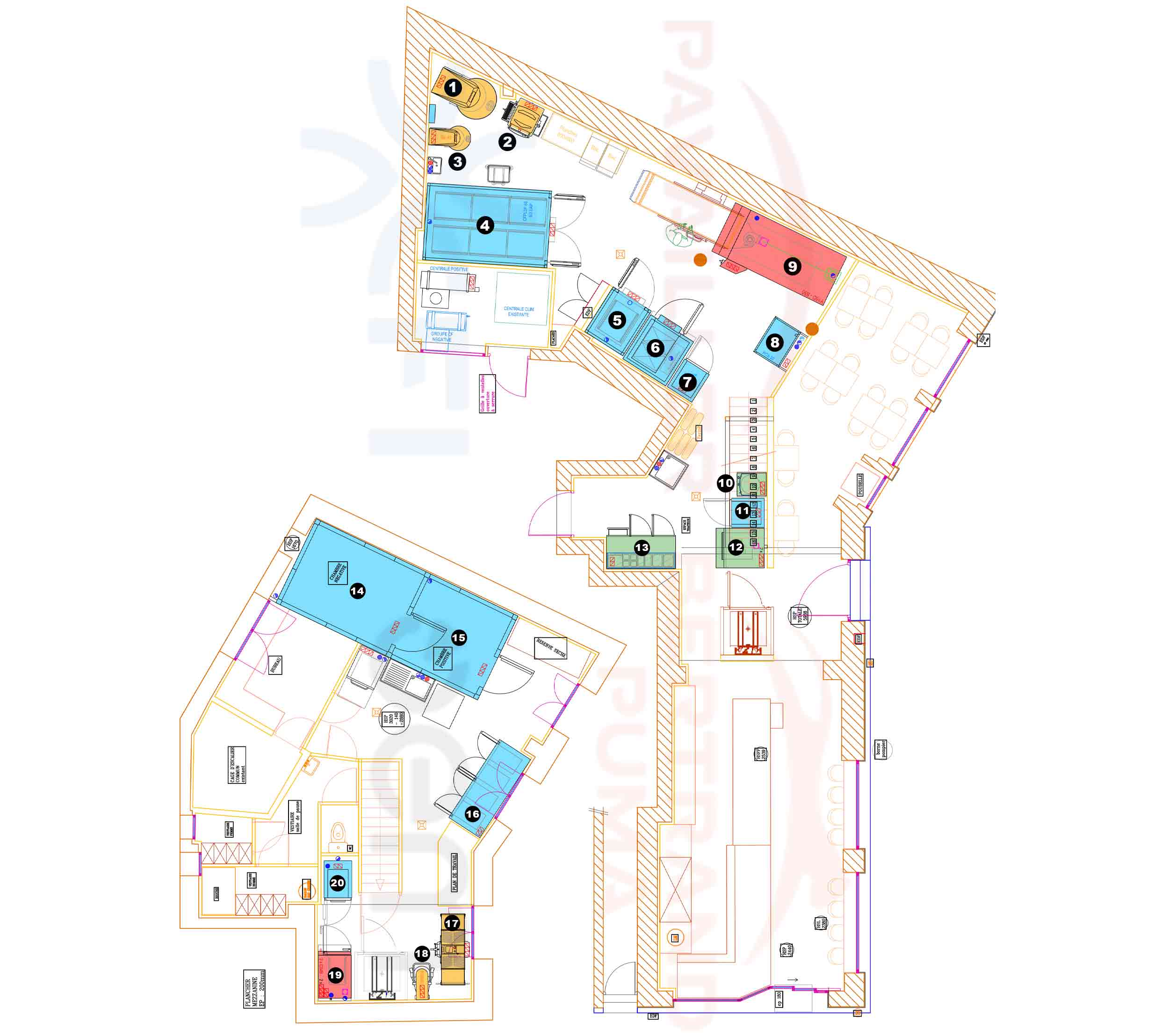 Click on the image to zoom
A bakery creation gathering bakery-pastry and snacking necessarily requires a larger room, but our range of professional bakery equipment allows us to adapt by proposing compact equipment, or not. The bakery part of this project required an Opale single door oven, adapted to bake a large capacity of products in a minimum of space. Two different sized mixers were placed in order to be able to make large quantities of baguettes, while at the same time mixing a small quantity of special breads. Finally, the Divitrad and the negative cabinet are indispensable, being the best allies for small spaces.
Click to discover the equipment in the bakery area
Discover our other locations