Meet us at the EUROPAIN exhibition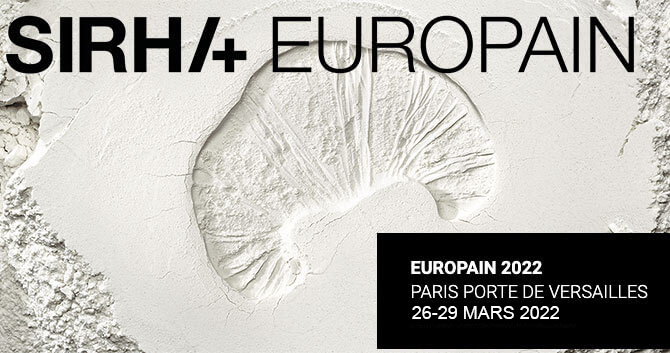 Pavailler, through its 4 specialist brands, will present a wide range of equipment at the EUROPAIN trade show which will take place at Portes de Versailles from 26 to 29 March 2022.
At Pavailler, design and performance are in the spotlight! Alongside the ultra-compact ONYX Fit deck oven and the Topaze Opera fan oven - to be (re)discovered -, the new version of the Rubis-Topaze combined oven will be unveiled. Versatile par excellence, this oven combines baking quality, production flexibility and compactness.
OEM, a pizza specialist, will present HELIOS, its new electric oven with rotating deck with an exclusive and customizable design.
For its part, CFI will be exhibiting its new BLUE CHEF deep freezer-conserver, which has also undergone a facelift: robust and efficient, its specific air flow ensures exceptional quality of finished products, even the most delicate.
Bertrand Puma will also be presenting its ABYSS twin-arm mixer, as well as its new range of STRATUS Mega automatic dough sheeters. Launched a year ago, the NOVA Soft rolling machine and its associated process, NOVA Trad, will once again be in the spotlight at EUROPAIN.
Come and see us STAND N°F50